Back to staff directory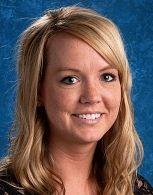 Hello! My name is Chantelle Wunder and I have enjoyed being a part of Marwayne Jubilee School since the 2011-2012 school year. My teaching career began at MJS in a 3/4 split, and I have slowly moved up grades throughout the years. Now, I will be jumping into the excitement of junior and senior high, where I will be teaching Science 7-10, Math 7, Math 8 and CALM 20.
Outside of school, I enjoy time with my busy little boy, Parks, and husband, Colby, in Lloydminster. My free time is spent with family and friends, on the golf course, at the lake and in the mountains snowboarding.