Back to staff directory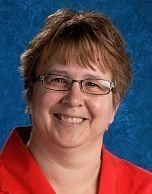 Hello! I am the Inclusive Learning Teacher at Marwayne Jubilee School. I also teach some junior high options and LA7. I have taught over 30 years and have had the opportunity to work with many different students. I believe that students can learn when they are given the right opportunities and supports necessary. I also believe that the key to any successful teacher is developing positive relationships with students. I look forward to each year as a new experience, as I am always excited to learn new things.
Some of my favorite things are pickles ( any kind), Gerber Daisies, and a great country song. I also love chicken, roasted, fried, or grilled. A song that I use as my theme is Humble and Kind by Tim McGraw.